Melp questionnaire reduces
patient waiting time to 1/30.
Developed by an active physician
Link to all EMRs.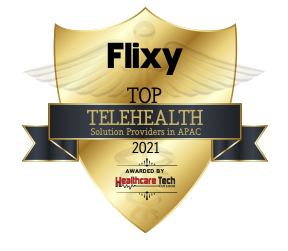 ---
What is Melp medical questionnaire? Melp is an online medical questionnaire
which can send the results of a questionnaire to all types of EMRs with just one click.
Patients answer the questionnaire at home or in the hospital.
Hospitals can check the results of patient questionnaires in advance.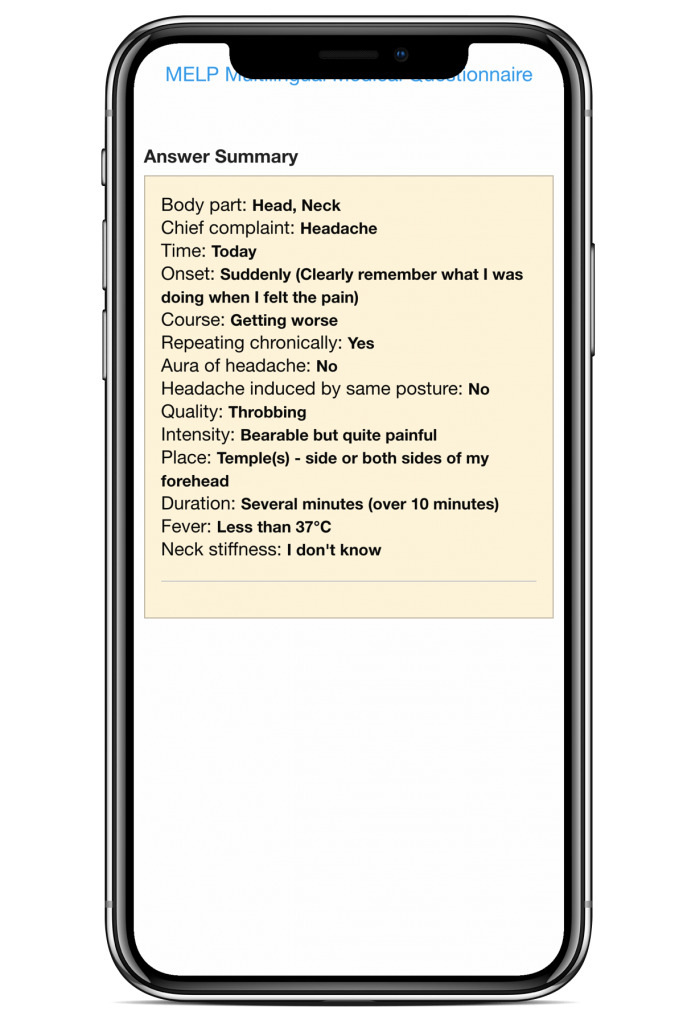 The results of questionnaires can be imported directly into the EMRs.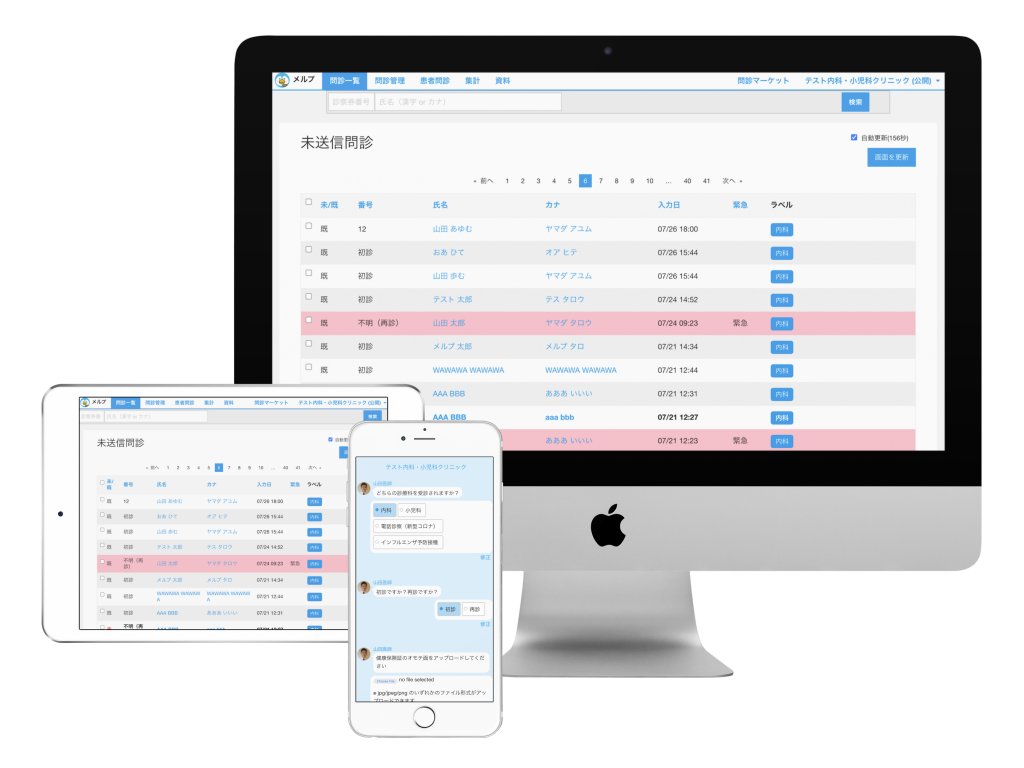 Try Melp
A simple web-based questionnaire screen can be viewed for each medical department.
---
---
Easily linked to all EMRs
Melp can also import medical questionnaires into EMRs that are only connected to the hospital's internet. We are using Bluetooth technology to connect EMRs, and no API or other data linkage is required. You can set up within just 10 minutes. There is no need for meetings with EMR vendors.
List of EMRs that have been linked
Medicom (Panasonic)
Doctor-SEED i (Hitachi)
HOPE/EGMAIN-GX・LX (Fujitsu)
TOSMEC Aventy (Canon)
Dynamics (Dynamics)
MRN (EM Systems)
Super Clinic (Labotech)
CLINICS (Medley)
Doctor's Desktop (C・M・S)
Brain Box (Yuyama)
Medical Station (BML)
CLIPLA (Clipla)
Digikar (Digikar)
OpenDolphin (LSC)
CLIUS (Donuts)
Secom ubiquitous (Secom)
MEDIBASE (Medibase)
FC21 (NTT-east)
We also support EMRs that are not listed, so please feel free to contact us.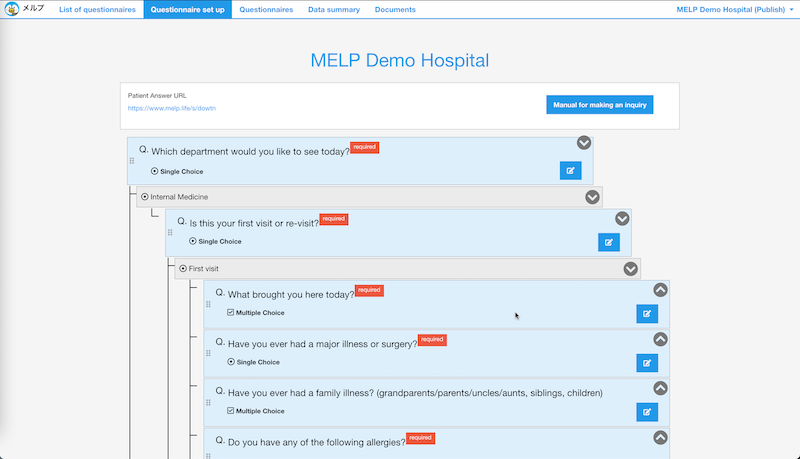 Hospital can modify the questionnaire in real time at any time.
You can customize your medical questionnaires easily.
We offer more than 300 medical questionnaire templates, including those by department, chief complaint, and examination. You do not need to create a questionnaire from scratch.
Doctors can see more patients, leading to increased revenue for the hospital.
Melp reduces the burden of medical staffs and the waiting time of patients by eliminating the time for scanning papers and importing them into EMRs.
Hospital can save approximately 1 minute and 30 seconds per patient.
---
---
Doctor's voice
Dr. Segoe | ENT
I got quite surprised that most patients don't feel hesitant about using their smart phones to send their medical questionnaires. 80-90% of the patients (including elderly patients) use their own phone, and answer medical questionnaires beforehand.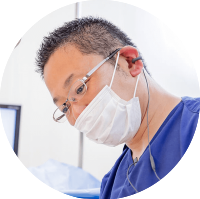 Dr. Taoka | Dental
The main advantage of Melp is that I can know the patient's past medical history and the medications in advance, so that I can prepare in advance. Melp also shortens the waiting time in the waiting room for patients.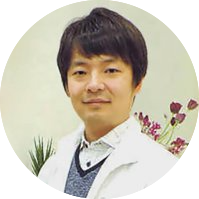 Dr.Fukui | Cardiology
Melp doesn't take more than 3 seconds to send the patient questionnaire into EMR, so I can call patients in as soon as I check the questionnaire. It is helping us to have efficient work flow.
---
Getting started is fast and easy
Get started with a FREE 30 day trial of our paid plan to test out all the features.
Fill out the form below to start your Melp!
※ Since Melp is a service for hospitals, we are unable to respond to inquiries from patients about their symptoms, so please do not make such inquiries.