In this article, we will explain how to use the patient notification distribution function
What is the patient notification distribution function?
The system automatically displays the clinic's information (procedures and tests) to patients in advance according to their complaints and answers to medical questions. This helps to deepen the patient's understanding and shorten the consultation time.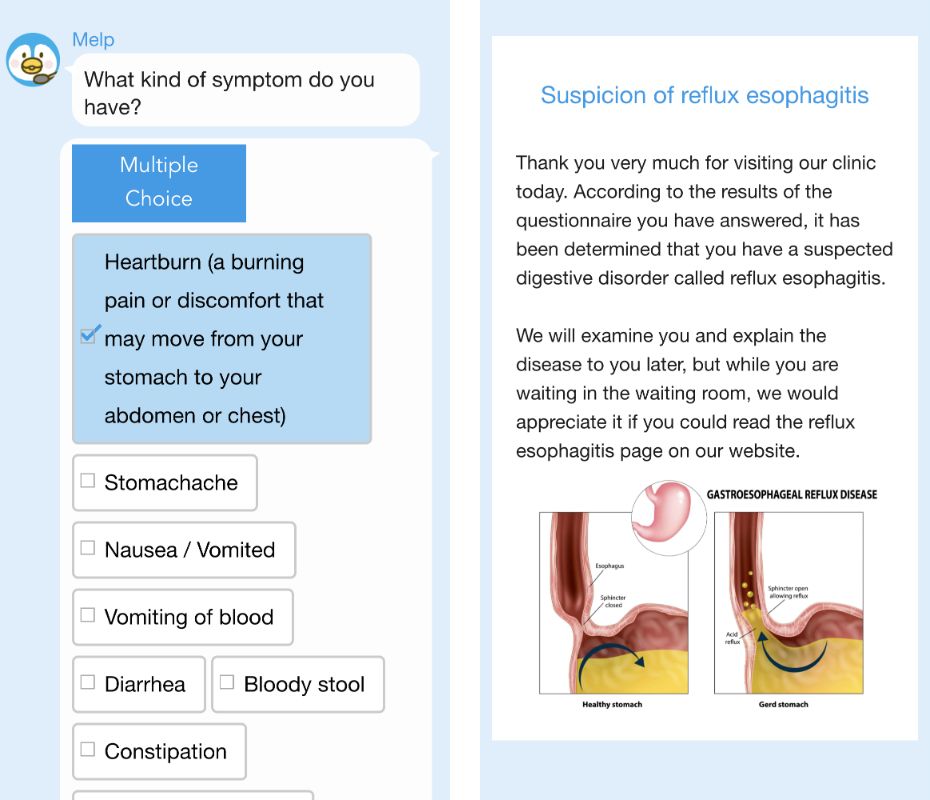 Create a patient announcement.
First, click the "Material" tab in the header, then click "Create new materials" to open the Create New Notice for Patients screen.

Fill in the title and the contents of the announcement. You can also insert images.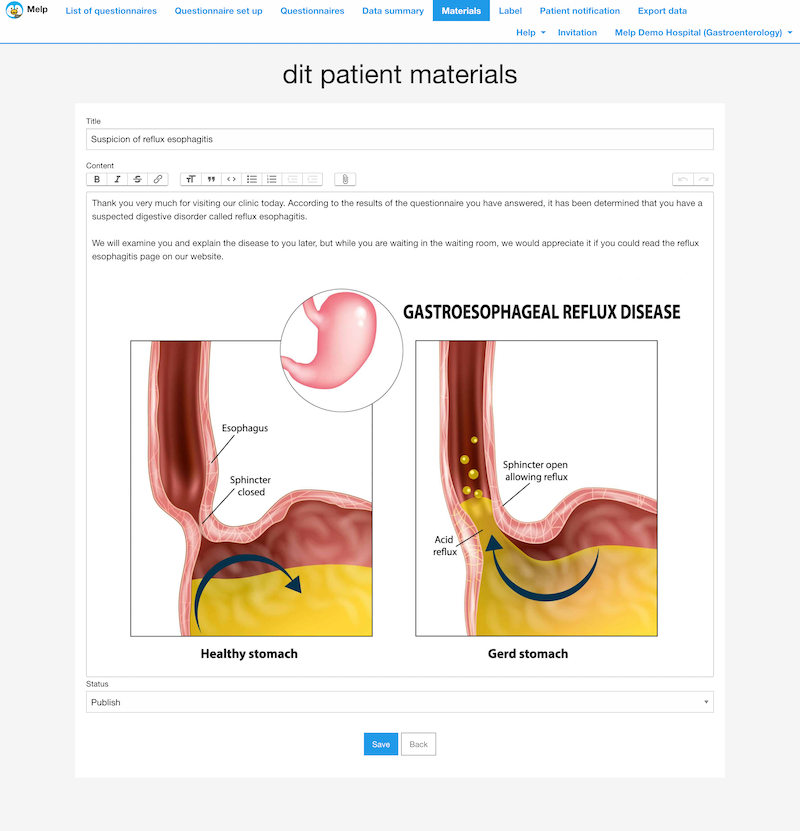 Link patient informational content to answer choices.
Next, open the Create Questionnaire screen and click on "Link information for patients to this question" at the bottom of the screen.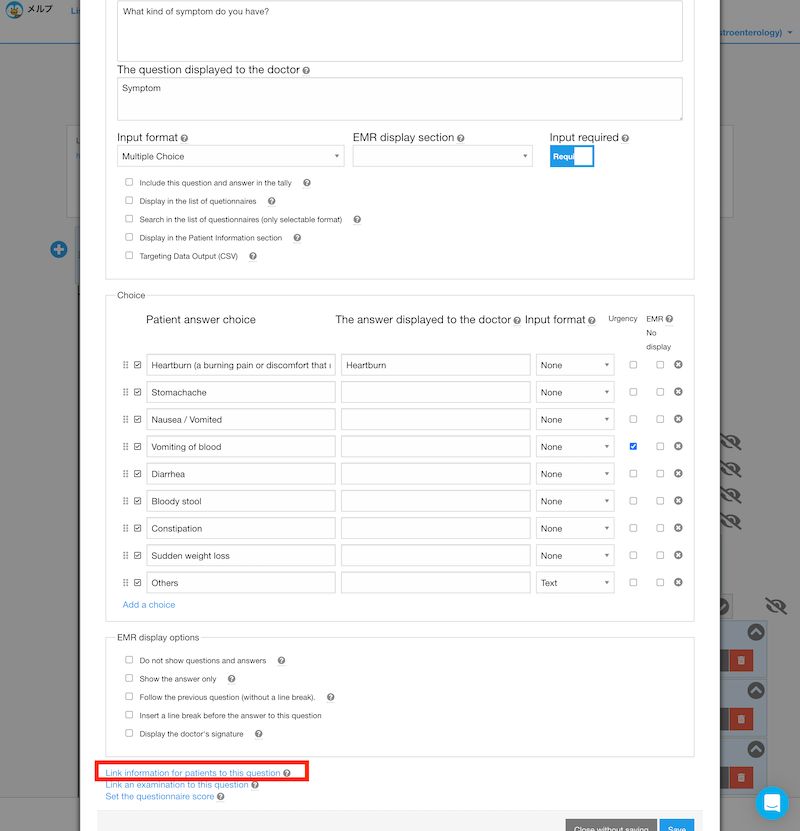 Select the content from the pull-down menu to the right of the answer choices that you want to link the announcement content, and save it.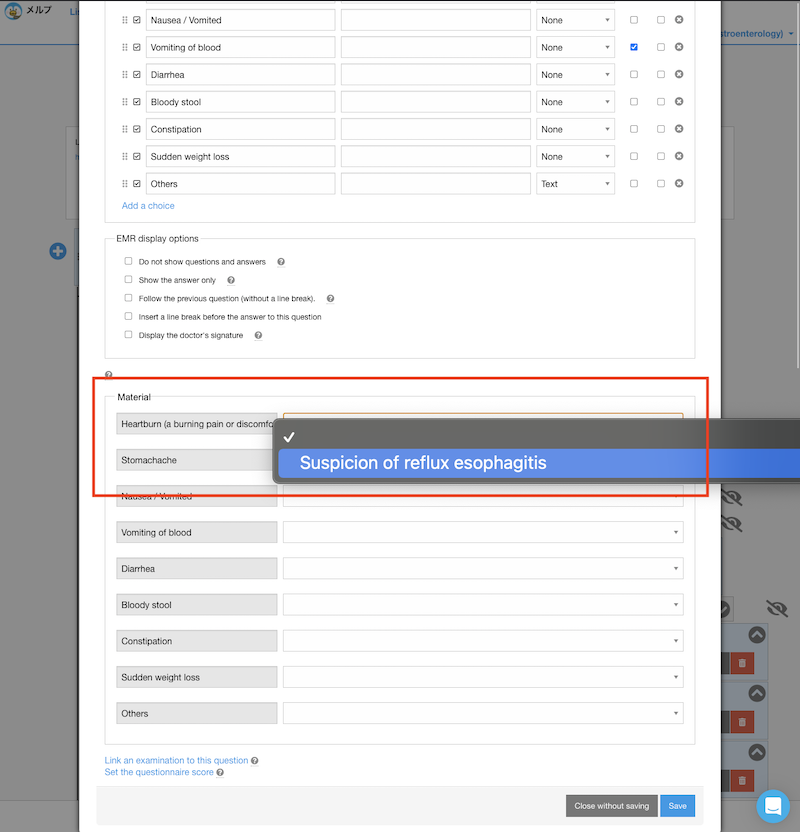 Once the informational content is connected, the title of the content will appear on the right side of the answer choices with an orange background.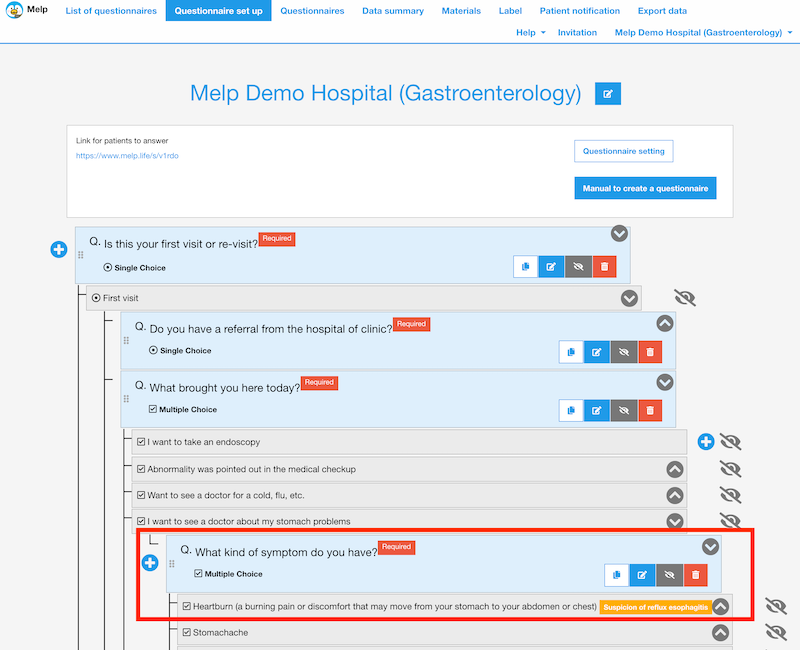 This is the end.
When the patient selects the appropriate answer, the notification content that you had created will be displayed on the end-of-questionnaire screen.