Melp operation with paper medical records
This article describes how to operate Melp in the case of paper medical records.
Print and write the medical questionnaire.
In the case of paper medical records, there is no need to send the results of the medical questionnaire to the EMR, so there is no need for the Melp application.
1. Open the Medical Questionnaire List screen and click on the name of the patient whose medical questionnaire you want to send to the EMR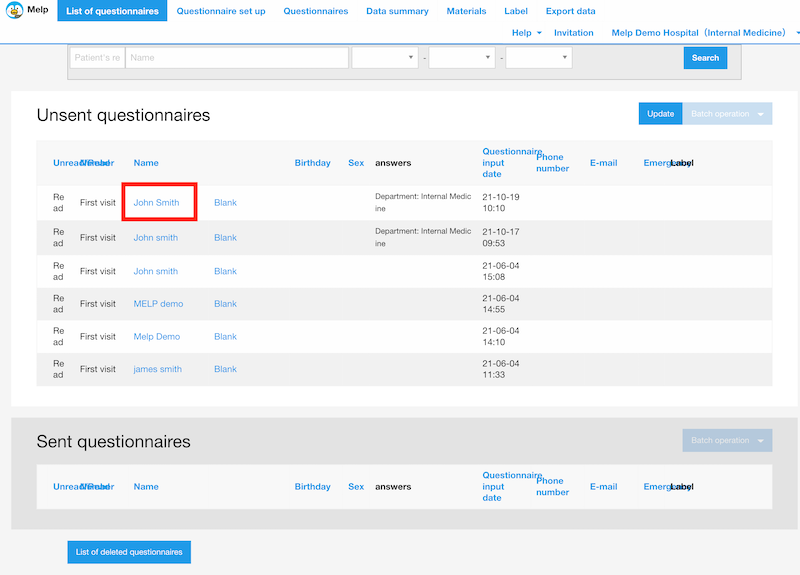 2. Print the medical questaionnaire.
Click the Print button (shortcut is also available), and only the questionnaire answers will be previewed.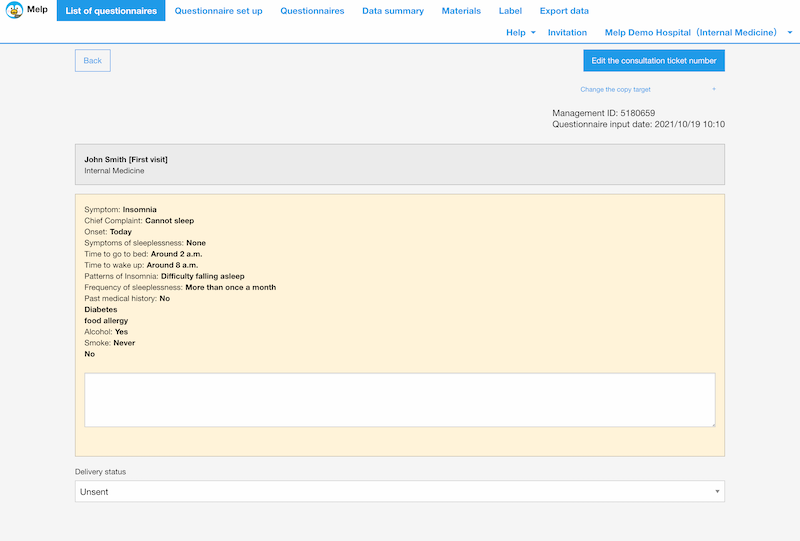 Please paste the printed medical questionnaire into your paper medical record or directly write down the doctor's examination findings and use it as your paper medical record.
To print from the Melp app
To print from the Merp app, open the patient's questionnaire in the same way, and click the print icon in the upper right corner of the screen.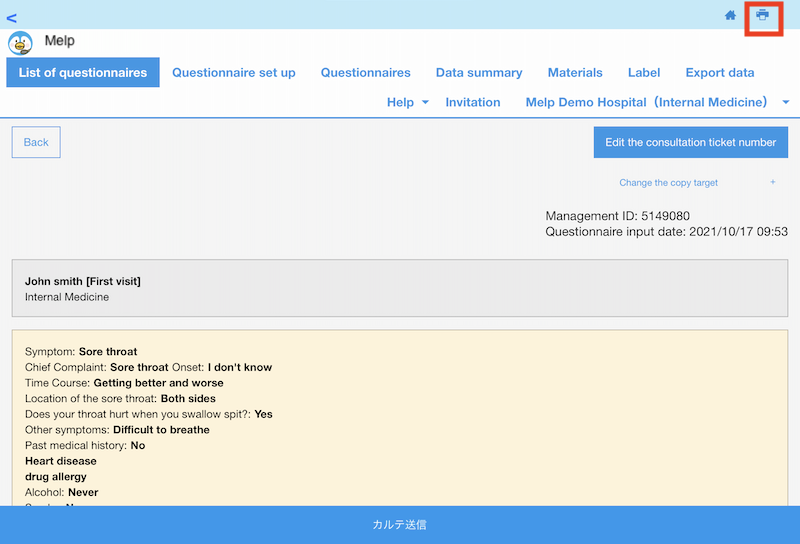 The print option will appear, select it and print. The Merp app is an iOS app, so please check this article for compatible printers.