Melp operation with On-premise type electronic medical records
This article describes how to operate Melp in the case of a on-premise type EMR.
Sending medical questionnaire results to EMRs using Bluetooth
In the case of a on-premise type EMR, the EMR is not connected to the Internet, so we support BLE technology to send the results of the medical questionnaire to the EMRs.
For more information on setting up the linkage between the electronic medical record and the MELP application, please refer to "Setting up linkage between Melp questionnaire and EMRs via Bluetooth".
1. Log in with the Melp app and open the patient questionnaire screen.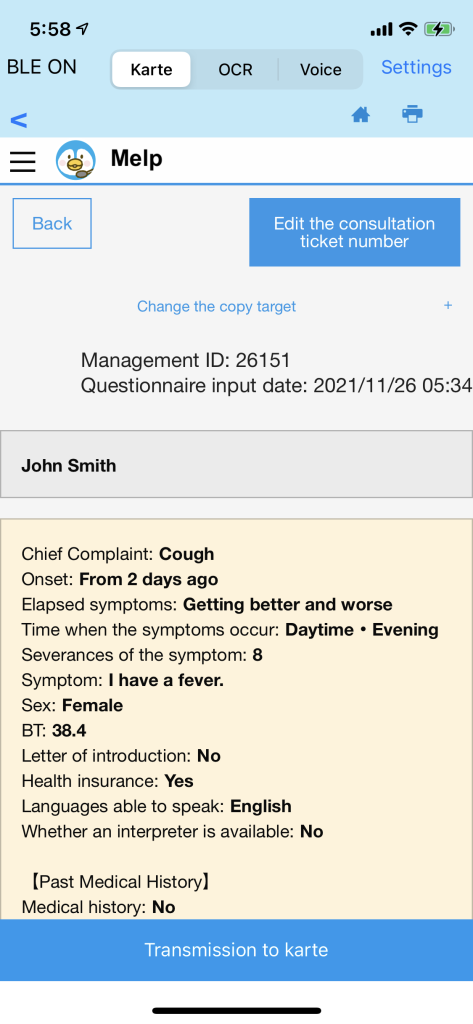 2. Place the cursor in advance on the part of the electronic medical record where you want to send the patient questionnaire.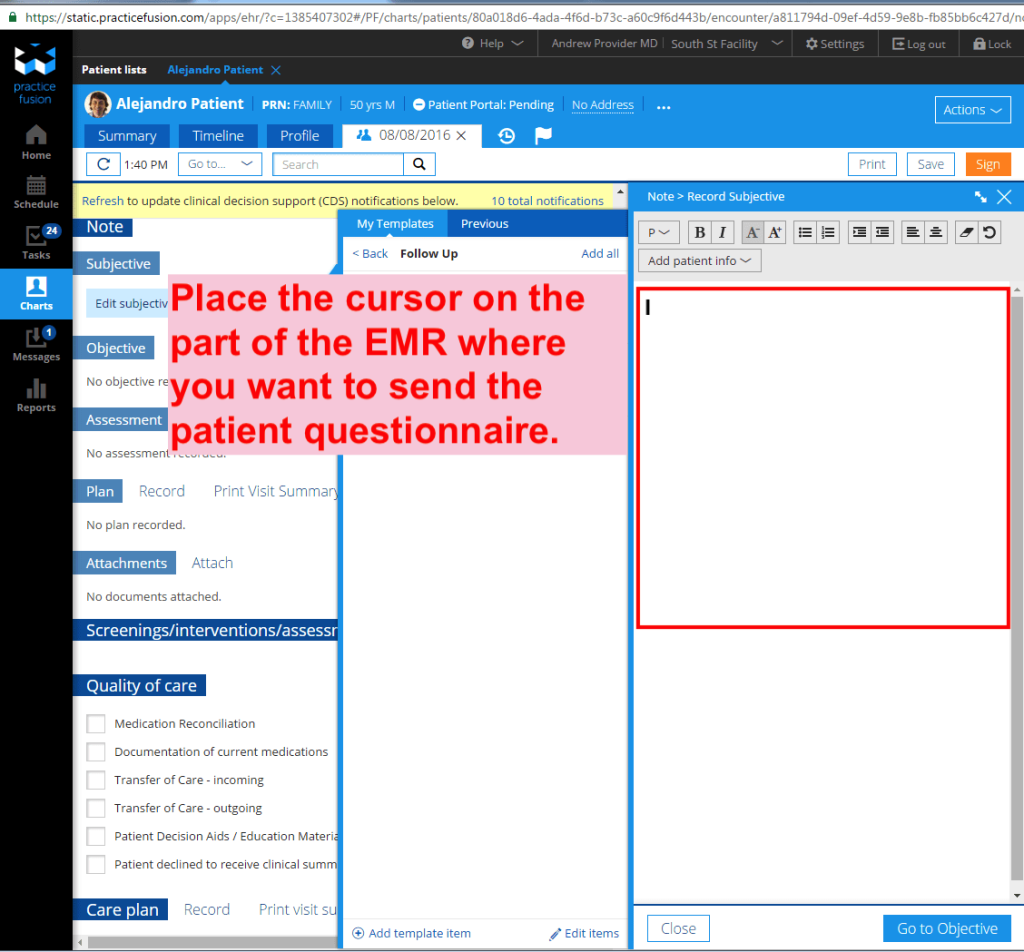 3. Click on the "Transmission to karte" button at the bottom of the Melp app screen.
The text of the patient interview will then be sent to the electronic medical record.